Our dedicated team of qualified Vets and nurses are committed to bringing you the best possible service for you and your pet, whether it be in times of ill-health or in maintaining good health with regular vaccinations and health checks.
Our facilities include digital radiography, ultrasound, endoscope equipment, ECG and an in-house laboratory facilities.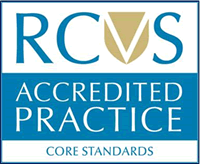 We are an RCVS Accredited Practice.
Consultations are by appointment only so please contact us on: 01559 363318
Opening Times:
Monday - Friday ~ 8.30am - 5.00pm
Saturday ~ 9.00am - 12pm

Consultations by appointment only:
Surgery Times:
Monday - Friday ~ 9.00am -12.00pm and 2.00pm - 4.00pm
Tuesday Evening Clinic appointments now 4.40pm to 6.30pm
Saturday ~ 9.00am -11.00am

Nurse Clinics:
By Appointment only
Monday - Friday ~ 2.00pm - 4.00pm
Emergencies will be seen as a priority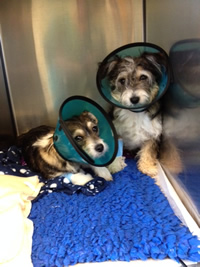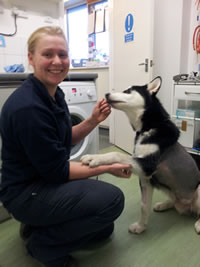 24 HOUR EMERGENCY SERVICE
Tel: 01559 363318
Prompt service provided by two emergency Vets, weekdays from 5.00pm to 8.30 am and throughout weekends and Bank Holidays)